Adhesives
PL500
Available Sizes: 10 fl. oz., 28 fl. oz
Preparation:
The temperature of the adhesive, the surfaces and the working area
must be between 0°F (-18°C) and 100°F (38°C). For smooth, fast,
easy application during cold weather, store adhesive at room
temperature (70° ± 5°F) 24 hours prior to use. Ensure surfaces to
be bonded are clean, dry, structurally sound and free of dust,
grease, oil or other contaminants.To increase adhesion, sand
glossy surfaces to a dull finish. Pre-fit all materials prior to applying
product. Cut off tip of cartridge at 45° angle to desired bead size.
For exterior applications, the recommended bead size is 3/8′
(9.5 mm). Puncture seal inside of nozzle.
Application:
Apply a continuous zigzag bead to one surface to be bonded. Apply
theadhesive at a rate so that the materials can be positioned and
fastenedwithin 10 minutes. All projects may require support until
adhesive has cured. It is recommended that all foot traffic stay off
of paver stones or retainingcaps for at least 24 to 48 hours after
installation and heavy traffic for approximately 4 to 5 days.
For Landscape Blocks:
When installing the cap onto the final course of landscape blocks,
apply a 6.3 mm (¼') bead approximately 5 cm (2′) in from the front
and 5 cm (2′) in from the back of the cap to be installed.
For Concrete Paving Stones:
Apply an 'S' shaped bead approximately 6.3 mm (¼') to 9.5 mm
(3/8′) in diameter to the back of the stone to be installed. If using
old concrete, clean with a 20% hydrochloric acid solution.
Cleanup:
Clean tools and uncured adhesive residue immediately with
acetone or mineral spirits in a well-ventilated area to the
outdoors. Cured adhesivemay be carefully cut away with a sharp-edged tool.
Recommended For:
Use on Metal
Use on Brick, Stone, Slate, & Concrete
Use on Block wall caps
Use on Timbers, & Wood
Not Recommended For:
Use on plastics
Use on Applications over hygroscopic salt-treated wood, such as
Zinc chloride treatments; these substances attract, absorb
and retain moisture.
Use on Foam board insulation
Use in Continuous water submersion
​SB10
Available Sizes: 10 fl. oz., 28 fl. oz
Preparation:
Inspect substrate to be sure it is structurally sound with no spalling,
cracking or scaling. For ultimate adhesion, surface should be clean,
free from dirt, oil and grease, excessive water, ice or any other
material. If cleaning is needed, prepare surface with SureClean
Deep Penetrating Multi-Use Cleaner. Rinse thoroughly and let dry
before applying SB-10 Paver Bond. Before application, inspect
pavers or stone to ensure they are smooth, flat and of the same
height. Because of SB-10 Paver Bond's quick set uptime, dry fit
all pieces to be adhered prior to applying SB-10. Ensure proper
drainage so that water does not collect or drain into adhered
areas.
Application:
Cut nozzle to desired size and puncture inner seal. Apply a 1/8" to
3/8" bead of SB-10 Paver Bond using a caulking gun. On most
applications, apply SB-10 Paver Bond in a 'S' shape. Where there
is a potential for moisture infiltration such as but not limited to
concrete overlays on an existing step or sidewalk, apply multiple
lines of SB-10 Paver Bond running in the same direction as the
flow of drainage. Set in place and tamp gently with a rubber
mallet to compress the adhesive. Positioning and aligning
should be done within 10-15 minutes of application.
Cleanup:
Use mineral spirits or chlorinated solvents following
manufacturer's instructions and precautionary information.
Recommended For
Concrete and clay pavers, steps, coping systems, seat walls,
retaining walls and caps, columns and caps, outdoor kitchens,
masonry and brick, natural and manufactured stone, and slate.
Also bonds to other building materials such as treated lumber,
aluminum foil back sheathing, gypsum, fiberglass and
composite decking materials.
Not Recommended For:
Do not use below grade, where water is always present or
where there is direct contact with fire.
​PL Premium
Available Sizes: 10 fl. oz., 28 fl. oz
Preparation:
Use above 40°F (4°C). Surfaces must be clean, dry and free of frost,
grease, dust and other contaminants. Pre-fit all materials and
protect finished surfaces. If using cartridge format, cut nozzle at a 45°
angle to desired bead size and puncture inner seal. Be very careful
not to allow Loctite® PL® Premium to cure on a finished surface.
Application:
Apply adhesive to one surface of the material being bonded. Press
the surfaces firmly together. Materials may be repositioned within
45 minutes after applying the adhesive. If bonding two non-porous
surfaces (such as foam, metal and fiberglass), add water in the form
of a very light or atomized spray from a plant mister bottle to the
extruded adhesive. The repositioning time will then be reduced to
less than 30 minutes. Use mechanical support for 24 hours while
the adhesive cures.
Cleanup:
Clean tools and uncured adhesive residue immediately with mineral
spirits in a well-ventilated area to the outdoors. Remove cured
adhesive by carefully scraping with a sharp-edged tool.
Recommended For:
Bonding most common construction materials such as wood,
treated wood, hardwood flooring, concrete, stone, marble, slate,
masonry, brick, foam insulation of all sorts, carpets, metal, lead,
cement-based products, ceramic, fiberglass, drywall and mirrors
Not Recommended For
Polystyrene, polyethylene or polypropylene
Plastic Tub Surrounds
Certain materials such as rubbers and plastics may have
bonding difficulties; test before use
Water submersion applications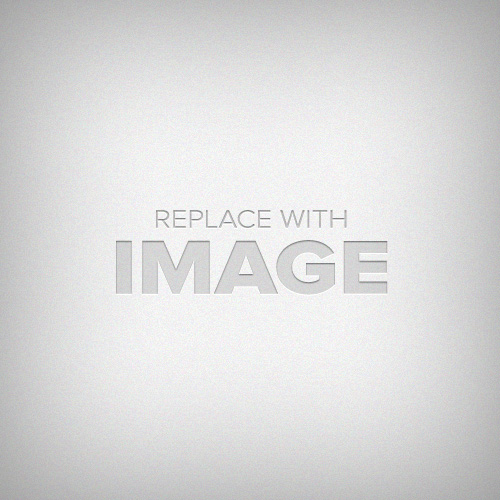 Workers at the feed mill where very friendly and helpful and had us unloaded and on our way asap.

Chrissy Brad Blair
Good location and easy access to lots of pumps. Friendly staff.

Ben Edgren
"This is my go-to station for fueling up the car. It's the only place around that I know of that carries non-ethanol gas. It's great for all the toys, but my car loves it too - much better gas mileage. It's worth the extra cost per gallon...
Once in a long while I'll need a coffee or something to eat. The convenience store is plenty nice with lots of offerings. I wouldn't do my grocery shopping here, but it's great for a coffee and breakfast sandwich in the morning."